Gorilla Hydration + EAAs
Intra-Workout Stack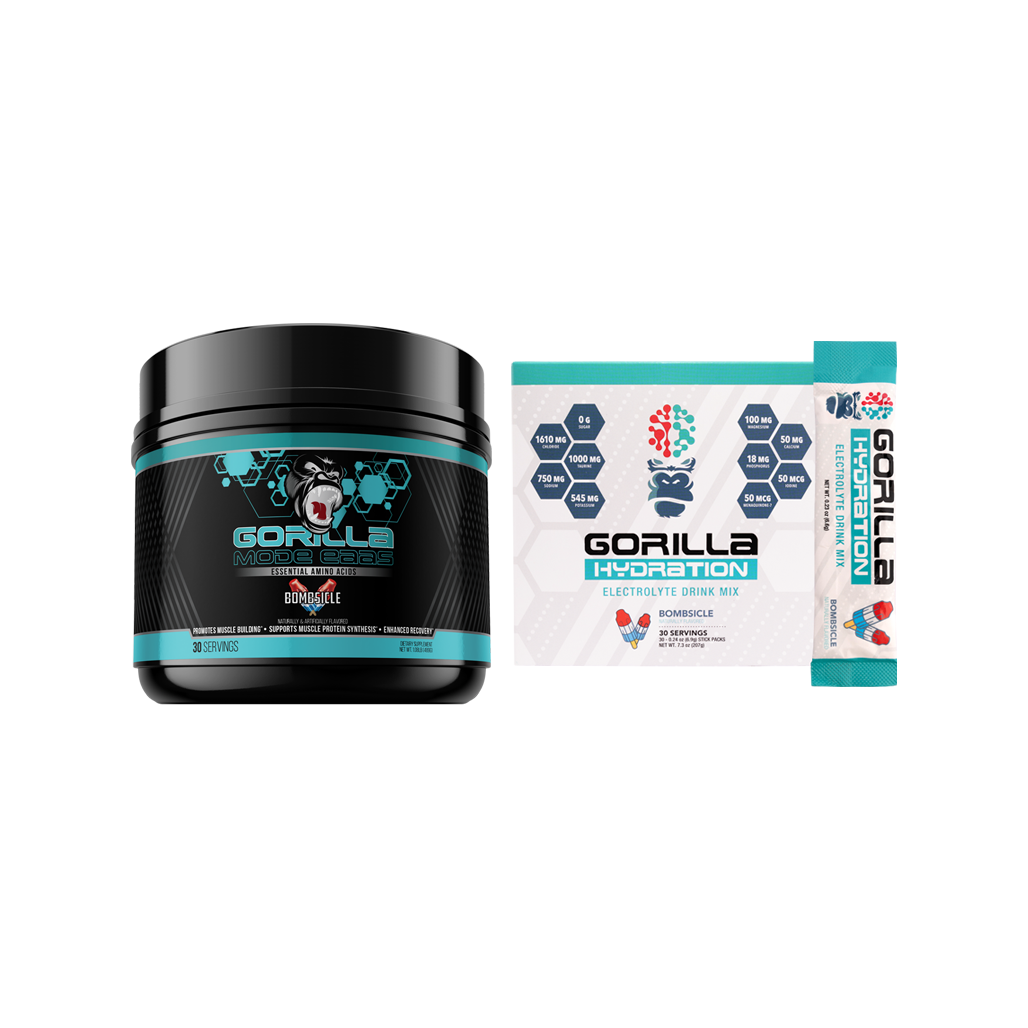 Gorilla Hydration is a comprehensive electrolyte drink mix formulated to support peak performance and hydration.
When we exercise, we sweat and release large amounts of electrolytes and trace elements that our bodies rely on.
Replenishing and maintaining an optimal ratio between them is essential for optimal performance and health.
Only a 2% loss in fluids can result in as much as a 20% decrease in exercise performance.
Many athletes do not optimize their hydration status, even when given unlimited access to fluid.
This formula was designed not only to support high level sports performance, but also for use in everyday life to top up common mineral deficiencies that are difficult to get through a regular diet.

It also tastes incredible, with no sugar or artificial sweeteners, and is as close to calorie-free as you will get in a stacked electrolyte formula (it is fasting friendly).
Essential Amino Acids (EAA's) are required in order to build new muscle tissue and help with cell repair which occurs when muscles are recovering.
They are essential because your body cannot produce them. EAA's must come from your diet or supplementation.
As such, we have created Gorilla Mode EAA's, which like all of our products are turn-key and provide the optimal dosage required per day for each essential amino acid.
Containing a total of 12 Grams of EAAs in 1 scoop it is the highest dosed EAA product in the industry.