Wireless Electric Mixer
Kitchen Essentials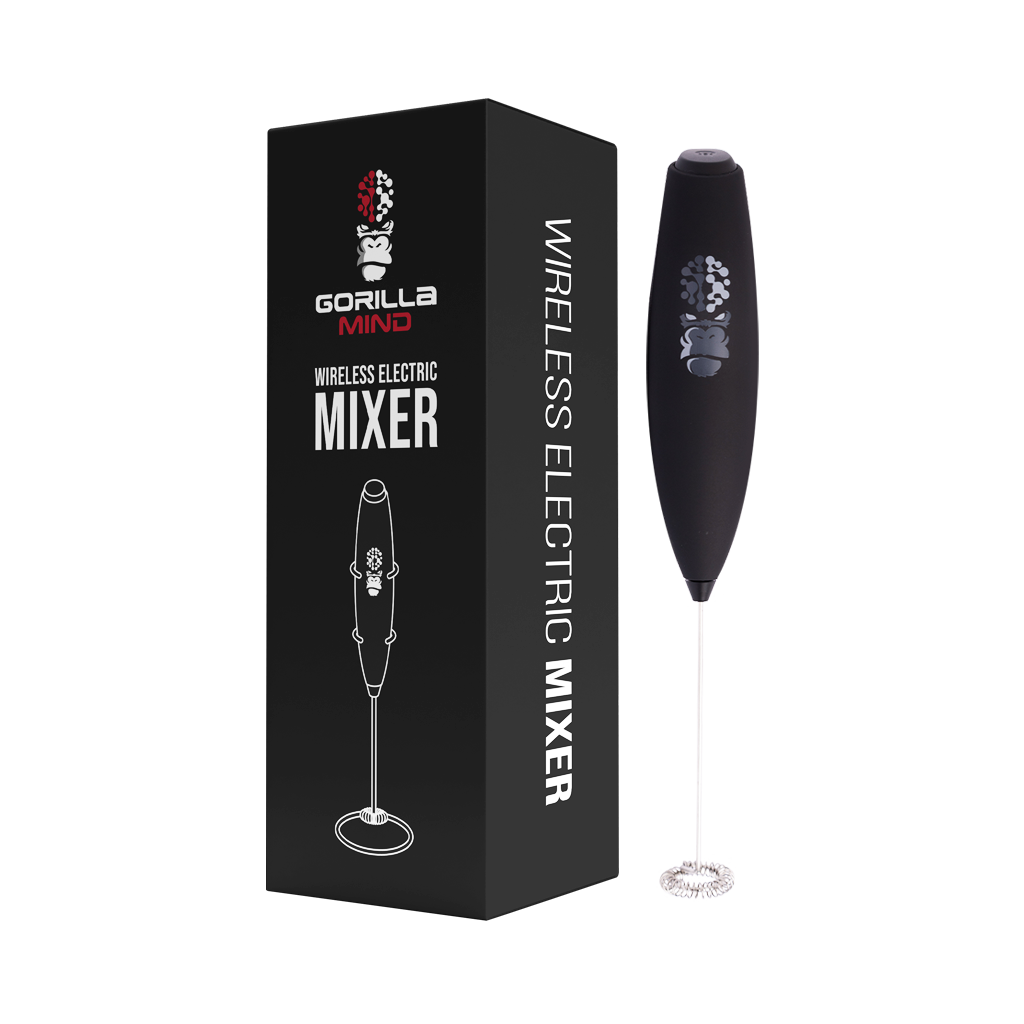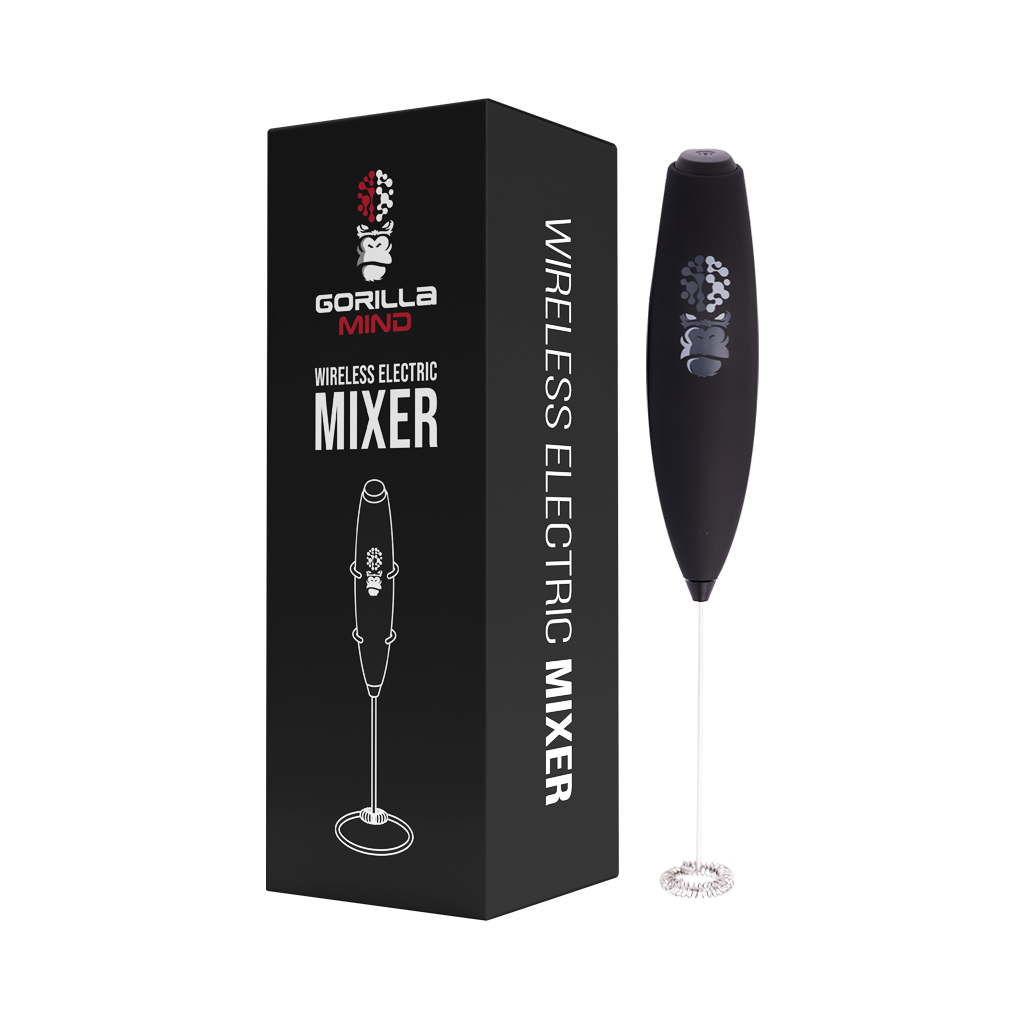 No More Clumps

Effortless & Smooth Mixing Within Seconds 

Stainless Steel Whisk

High Powered Wireless Motor

Easy-to-Clean Design

Durable Stand For Easy Storage

Features Sleek Gorilla Mind Branded Design & Ergonomic Handle
No more aggressive shaking of your cups required!
The Gorilla Mind Electric Mixer blends powdered supplements in seconds (even protein powder).

Unlike manual mixing, our wireless electric mixer combines a high-velocity motor with a strong stainless steel whisk to ensure your beverage is consistently smooth with no extra effort.
Thanks to its easy-to-clean design, cleanup is as simple as activating the whisk & rinsing under water for 2-3 seconds.
Our mixer comes with a sleek and durable stand for easy storage.